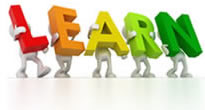 I offer several Continuing Education trainings, and can provide BBS CEUs for LCSW's and MFT's in the state of California. In addition to the trainings that I run through Connections Counseling Center, I am available to speak on-site to your professional group, class, or training facility.
Anger Management and Beyond
During this training, I present a case history based on a lively fairy tale about a dragon that loses control of his flame. The dragon's story will be combined with a discussion of techniques you can use with your clients. 6 CEUs provided.
---
Working with Metaphor:
Facilitation Growth Through the Language of the Unconscious
The use of metaphor and symbol can often aid clients in accessing unconscious material, and give them a language to discuss what bubbles up into consciousness. In this training, I present a variety of ways to invite clients into the world of imagery.
6 CEUs provided.
---
On-Site Presentations
I have several short presentations I can present to your group. CEUs can be provided upon request.