I'm so glad you stopped by. We're proud of our new website–our goal is to give you a little bit of information about us, and some resources that you will find helpful.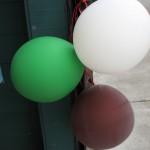 You'll find the usual stuff here. Who we are, where we are, and the service we offer. An online store of products we've created (check back soon–more to be added).
Be sure to check out the Workshops and Groups section of the Services tab. We are creating several exciting events for the upcoming year.
Take a look at the Resources tab. There you will find articles for Teens and for Parents. There is a section of articles that explain some common Mental Health Diagnoses. And you'll find a list of my favorite Anger Management books.
Check back here for updates on events, additional products in the online store, more articles in the Resources tab, and general information. Let me know what you think. I can be reached at Sheila@ConnectionsCounselCtr.com.
Happy New Year!